Mod «Better Transport Planes - New Heavy Transport Plane - Can create Variants» for Hearts of Iron 4 (v1.9.0 - 1.9.3)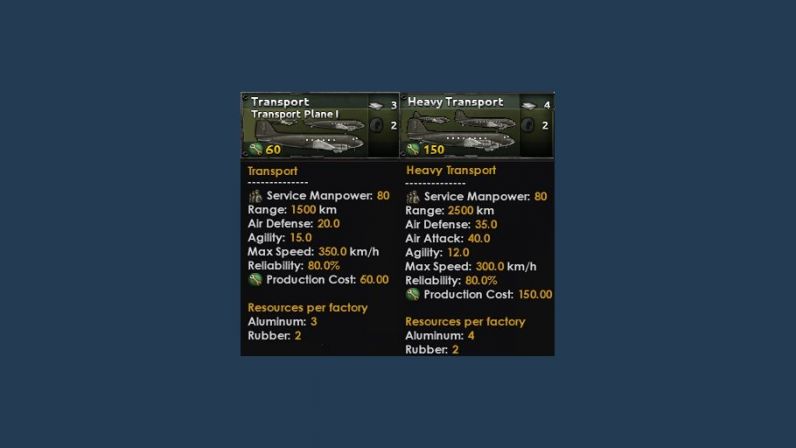 This mod aims to improve Transport Planes!
I made Transport Planes alot cheaper, increased the Range and made them able to create Variant upgrades in Range, Engine and Reliability! Also I included a new Heavy Transport Plane Type which has Air Attack, more Range and Durability!
How to install mod?
To install the mod for the game Hearts of Iron 4, unpack the contents of the archive to the folder Documents\Paradox Interactive\Hearts of Iron IV\mod and enable the modification in the launcher.